Categories | FIDO Security Keys
Feitian ePass FIDO2, U2F, NFC, USB-C Security Key (K40)
This item is currently out of stock. Please contact us to discuss lead times before placing an order.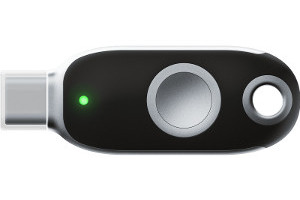 This multi-interface FIDO security key combines USB-C & NFC. It is specifically designed to streamline multi-factor authentication across devices including smartphones, tablets, laptops, notebooks and desktops.
FIDO security keys provide a secure, phishing-resistant authentication method which protects users identities online from threats such as phishing scams, hacking and keyloggers.
Key features:
2FA/MFA security key
FIDO2 & FIDO U2F certified
Protect unlimited accounts
USB-C
NFC