Please see this blog post for information about changes to our service due to COVID-19.
c300 Keypad Authentication Token
This item is currently out of stock. Please contact us to discuss lead times before placing an order.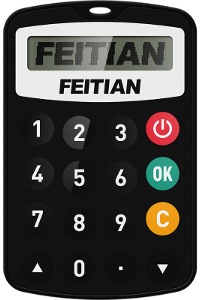 The c300 is a multi-function authentication token with a built-in keypad.
The c300 provides pin-protected OTP and challenge-response mode for transaction verification by e-signature.
Key features:
OATH TOTP (RFC 6238)
PIN-protection mitigates against theft
OCRA challenge-response mode
Menu-driven navigation
LCD screen
OTP returns policy: Click here to view